How to Access Your Family Law Case Online
Self-Represented Litigants can access the family court dockets by creating and using an account on the FJD Electronic Filing System. Accessing the docket is important because it will allow you to see what was filed and what court dates are scheduled.
Instructions for Creating an Account
Accounts can be created via: https://fjdefile.phila.gov/efsfjd/zk_fjd_prvt_efile_10.zp_efile_user
Click the 'To Apply for a User name click here' hyperlink.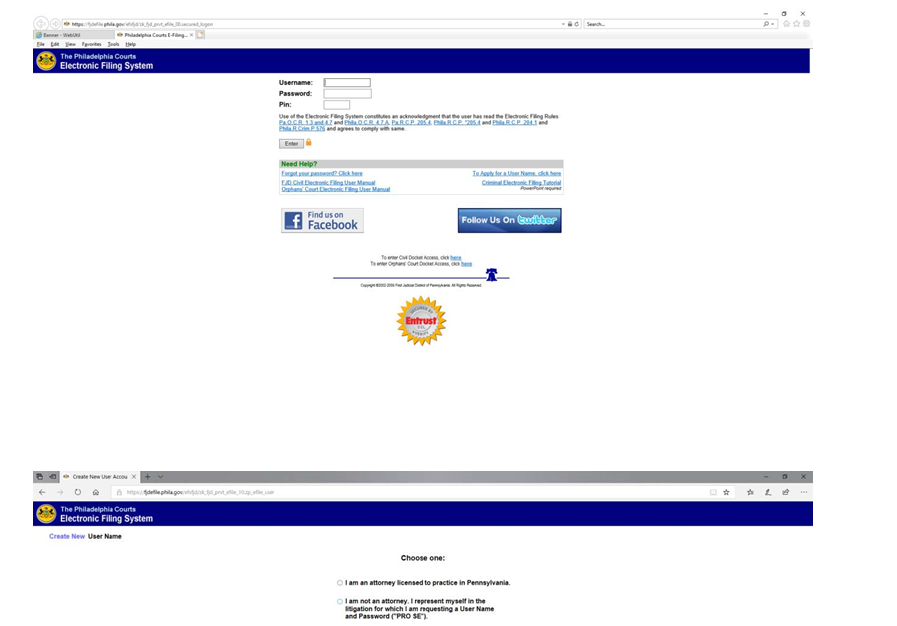 To start the account creation process, select 'I am not an attorney.'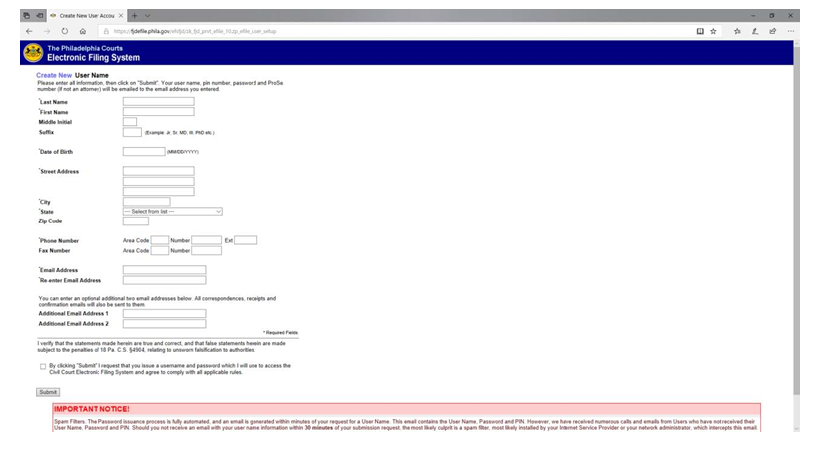 Enter your personal information and check the box below for verification statement and click Submit
You will then see messages saying you have been successful and an email was sent to the address you provided.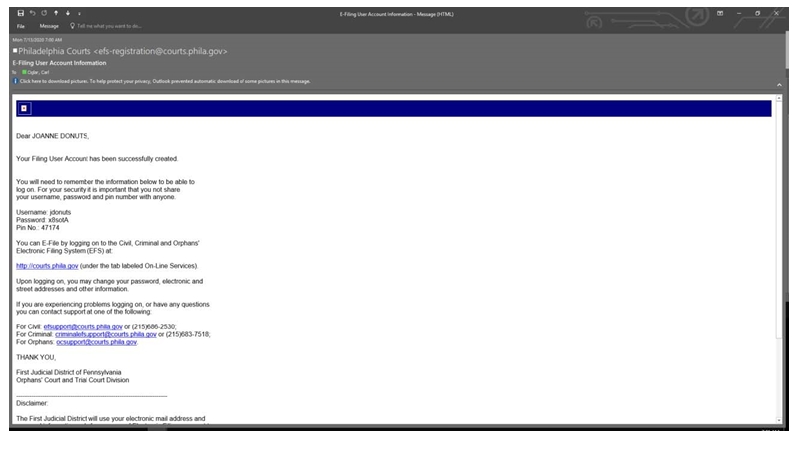 The confirmation email will contain your Username, Password, and PIN needed to login.
The Password issuance process is fully automated, and an email is generated within minutes of your request for a User Name. This email contains the User Name, Password and PIN. Should you not receive an email with your user name information within 30 minutes of your submission request, the most likely cause is a spam filter, most likely installed by your Internet Service Provider or your network administrator, which intercepts this email. The email may be in your "Trash" or similar email folder. Ask your ISP or network administrator to review your spam filters. Should you be unable to retrieve this email contact efsupport@courts.phila.gov.
NOTE – the link between the EFS User Account and the user's Family Court cases requires 24 hours. Once this link has been successfully created, litigants can log on to EFS using Username, Password and PIN and access their Family Court docket information as outlined below.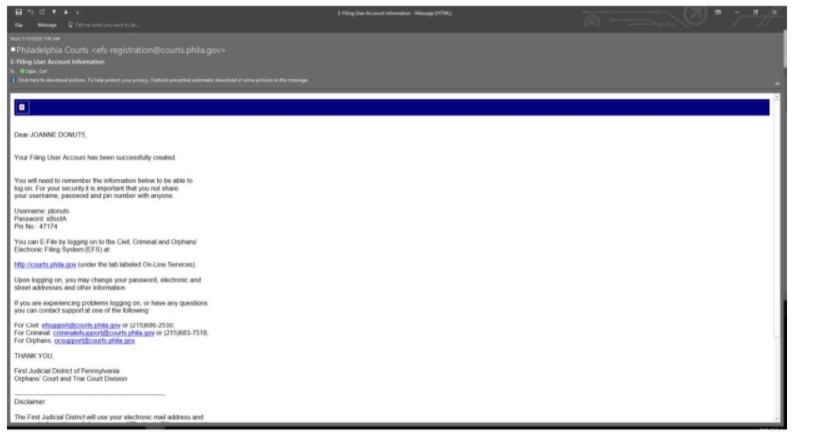 Instructions for Login with Existing Account
If litigants already have an account, they can logon to the EFS at https://fjdefile.phila.gov/efsfjd/zk_fjd_prvt_efile_00.secured_logon
Enter your Username, Password, and PIN, click enter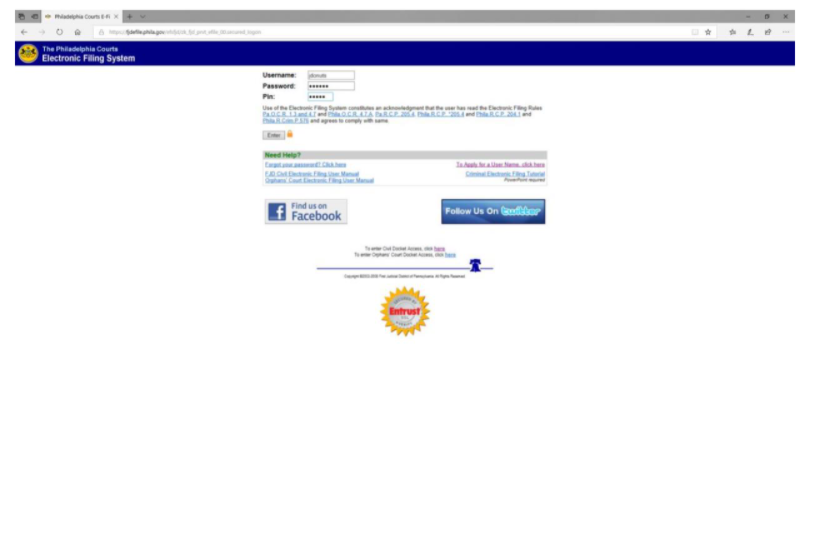 Click the My Family Court Cases Hyperlink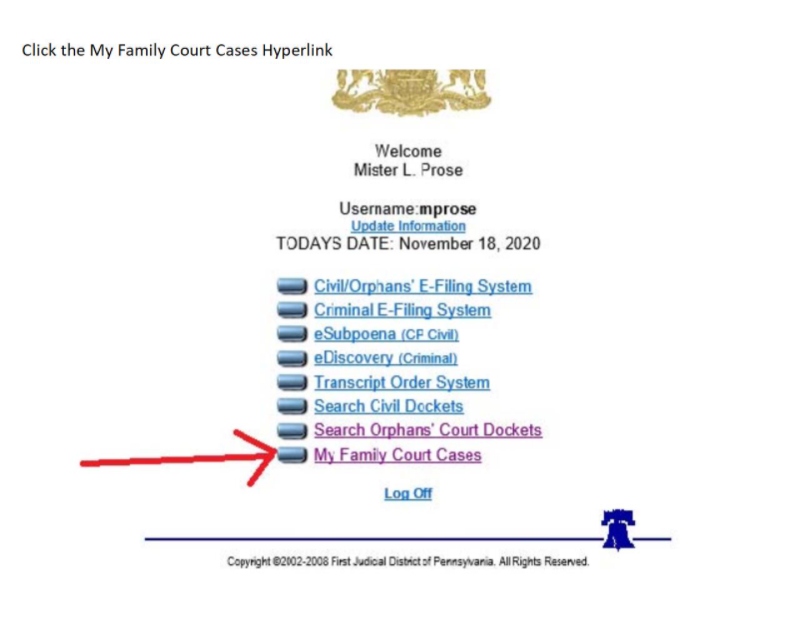 All Custody, Divorce and Domestic Violence cases that are linked to the EFS User Account will display. Click blue case ID hyperlink to access full docket for each individual case.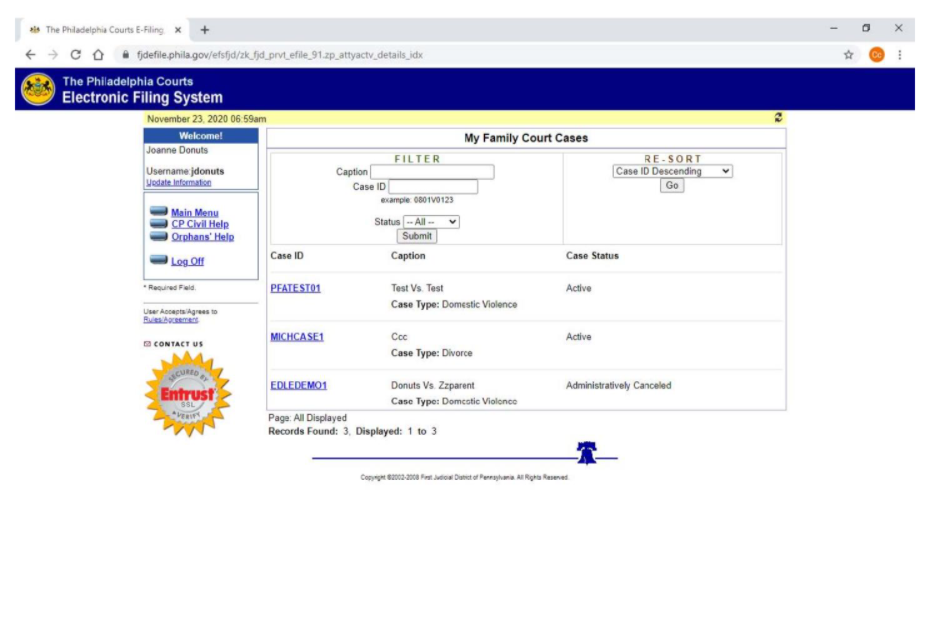 Scroll down or click blue hyperlink at bottom to jump to different sections of the Docket Report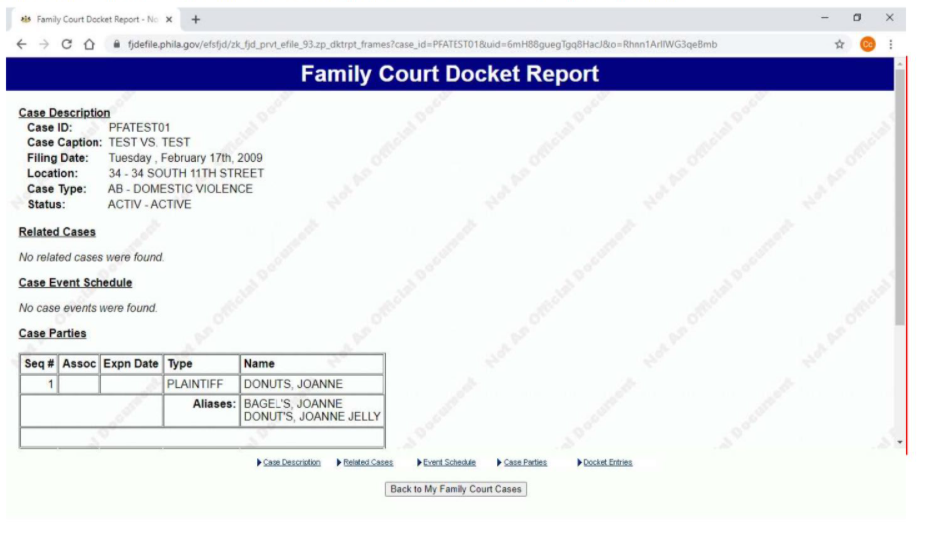 If you experience issues accessing docket reports on your Custody, Divorce or Domestic Violence cases, please contact The Family Court of Philadelphia at: Email: Familyefsupport@pacses.com (Preferred) Phone: 215-686-7466
If you have additional questions about your family law matter, please call our hotline at 215.981.3838 from Monday to Thursday from 9:30 am to Noon in order to learn more about eligibility for services.  
Related Self-Help Material