Unemployment Compensation
Unemployment Compensation is a vital benefit you are entitled to when you have lost your job through no fault of your own.
GET LEGAL HELP NOW
For help with unemployment compensation call the General Intake Hotline at 215-981-3800 between 9:30 a.m. and 12 p.m. Monday through Thursday.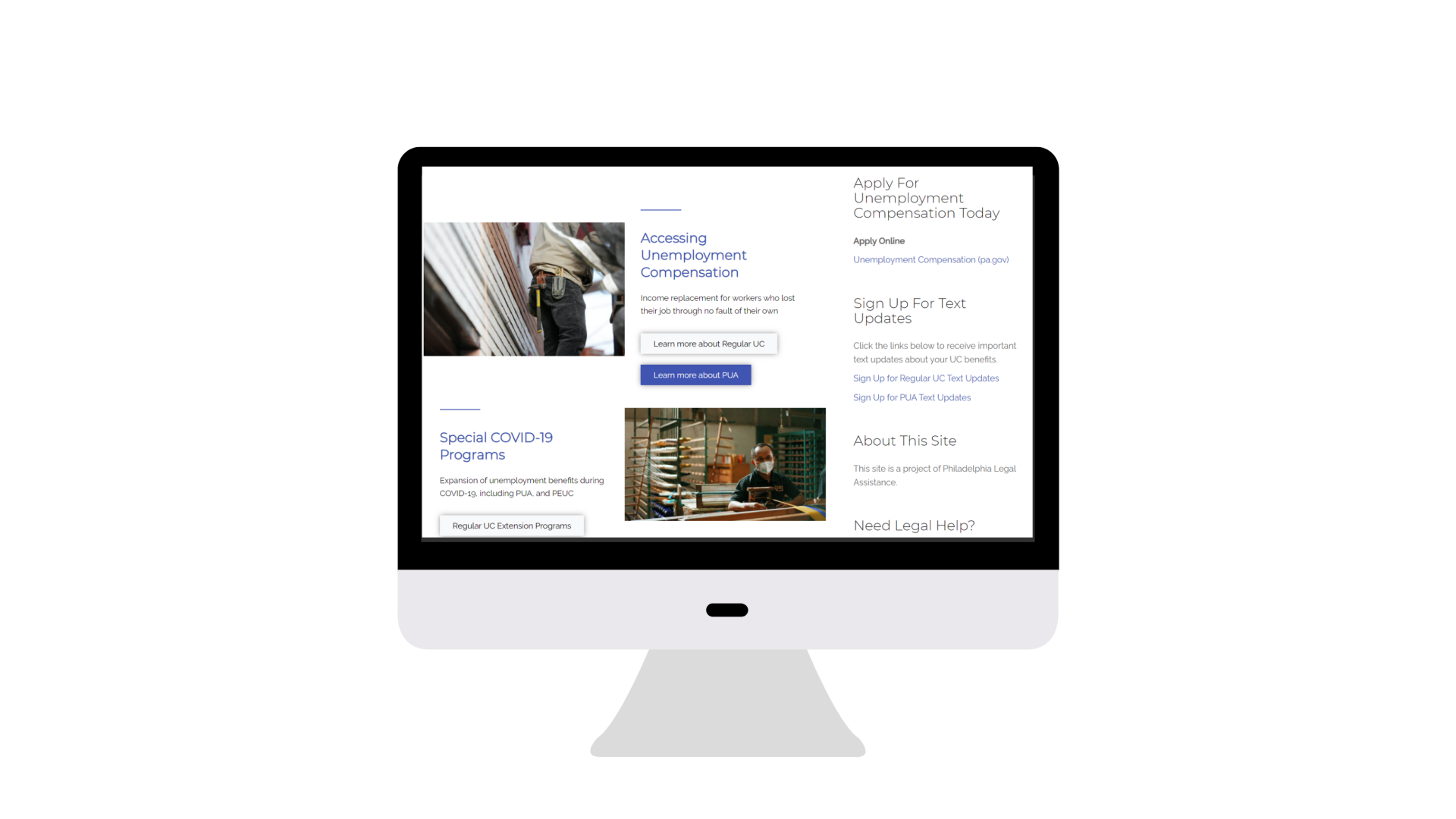 UCHelp.org Has Officially Launched!
Check out UCHelp.org - a new online resource, created by Philadelphia Legal Assistance, for workers in Pennsylvania. It has the most current and accurate information about Unemployment Compensation and Pandemic Unemployment Assistance.