Helping Families in Philadelphia Solve Complex Legal Issues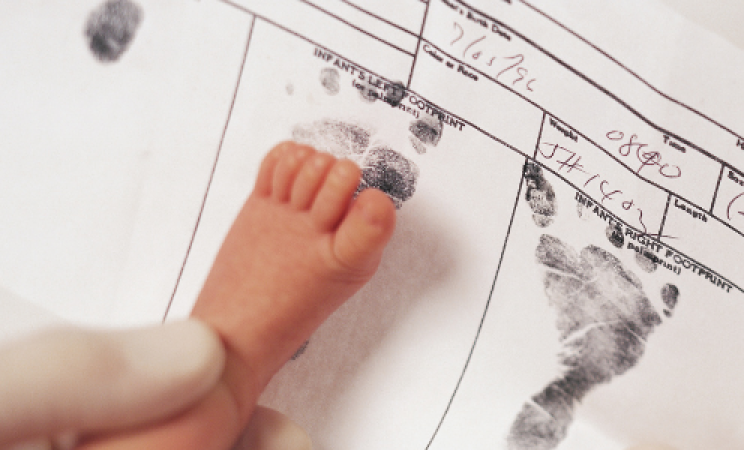 Ahead of Giving Tuesday, we wanted to share a story about how our Family Law Unit works creatively and passionately to serve families in Philadelphia.
Our Family Law Unit had a client who needed assistance with correcting her infant's birth certificate. Vital Statistics had wrongfully applied the marital presumption and listed Jen's soon-to-be ex-husband on her baby's birth certificate. Fortunately, the ex-husband was equally interested in getting off the child's birth certificate and cooperated by signing an Affidavit of Non-Paternity and showing up to Court. The Court was somewhat reluctant to remove the non-biological "father" from the birth certificate without replacing it with the real biological father's name. However, our Family Law advocates were able to persuade the court that the bio-dad's identity was unknown and that Jen was the only rightful parent. An order was issued to vacate paternity and correct the birth certificate.
While Jen was waiting for the corrected birth certificate in the mail, her grandmother in West Africa grew very ill. She needed to make a trip to say goodbye and pay her respects, but she had no one to care for her baby in Philadelphia. She needed to get an emergency passport for the child, but the passport agency required the child's birth certificate to reflect that Jen was the child's sole legal parent for her to do so.
Our Family Law Unit advocate Sarah Robinson attended an appointment with Jen at the Passport Agency inside the U.S. Customs House. To make the situation even more dire, the client's flight was later that night. Sarah successfully advocated for the issuance of an exigent passport for the child by explaining the delay from Vital Statistics and the circumstances behind the underlying paternity litigation. Sarah provided a copy of the motion to vacate paternity. In the end, the agency issued a 1-year passport for the baby. As soon as Jen receives the updated birth certificate, she will re-apply for a full 5-year child's passport. And best of all, Jen was able to make it in time to be with her grandmother, and the baby was able to meet his own maternal grandparents and other members of his family for the first time.
PLA is committed to solving complex and pressing legal issues for our clients in need. Consider making a donation this Giving Tuesday to support our tireless Family Law Unit's work.