Helping Working Families Through Taxpayer Support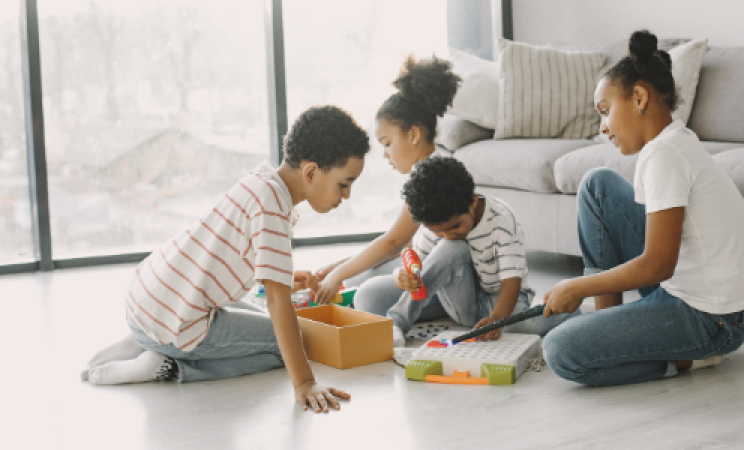 In advance of Giving Tuesday, we will be highlighting stories of how legal aid improved the lives of individual Philadelphians this year. Today we want to highlight the important work of our Taxpayer Support Clinic.
Mrs. & Mr. T were referred to PLA by Community Legal Services in May of 2020 after the first round of stimulus payments went out, because despite having four age-eligible children, they did not get the stimulus payments for the kids, worth $2,000 total.
Omeed Firouzi, an Attorney in our Taxpayer Support Clinic, researched the case and determined that the problem arose from the fact that, on their 2019 return, Mr. & Mrs. T's paid tax preparer didn't categorize the children as child tax eligible but rather as "other dependent" eligible. The IRS used child tax eligibility as the means to determine stimulus eligibility, even though other information on the return related to the Earned Income Tax Credit provided information upon which their eligibility could have been determined.
Omeed also saw that the preparer had failed to include 1099 income, and furthermore that the 1099 income was the result of Mrs. T having been misclassified as an independent contractor instead of a W-2 employee. Omeed prepared an amended return that corrected the categorization of the kids, and also addressed the misclassified wages.
As a result of this work, Mr. and Mrs. T received close to $2,000 additional dollars for their 2019 refund. Omeed also directed them to Campaign for Working Families to get their 2020 and future tax returns done correctly and for free. Mr. and Mrs. T got the first and second-round stimulus payments for their children via Recovery Rebate Credit on their 2020 return as well.
The work of Omeed and our whole Taxpayer Support Clinic ensures that working families get the tax refunds they are entitled to. A couple thousand dollars towards the care of their four children can make all the difference in the lives of a working family. Consider making a donation this Giving Tuesday to support families like Mr. And Mrs. T's.