No One's Home Should Make Them Sick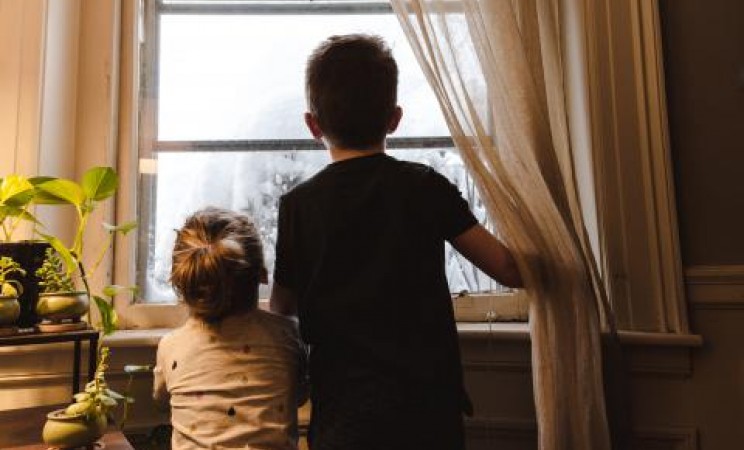 When your child has asthma, you learn to watch their breathing very carefully. Anxious thoughts become too familiar- Is that a wheeze or just a cough? Do they need their inhaler? I gave it to them 30 minutes ago, but it's not working. How fast are they breathing? 40 breaths per minute? 50? It's five in the morning... do we need to go to the hospital?
Philadelphia is ranked as the fourth most challenging place in the United States for people with asthma to live, according to Asthma and Allergy of America. One out of every four children in Philadelphia suffers from asthma. In 2015 alone, Children's Hospital of Philadelphia recorded more than 3,100 asthma-related emergency room visits. One of those visits was my oldest son.
Poor housing conditions are a major contributor to Philadelphia's asthma epidemic. Mold, poor ventilation, dust and dust mites, and pests can cause chronic asthma attacks. Approximately three-quarters of Philadelphia's aging housing stock was built before 1960, which exacerbates common asthma triggers. And with more than a quarter of Philadelphia residents living in poverty, half of whom are living in deep poverty, many families simply can't afford to fix the poor housing conditions that are triggering their child's flare-ups.
In my work as an attorney representing low-income families facing foreclosure and other housing problems in Philadelphia, I have seen the personal and financial struggles my clients face, particularly when it comes to their homes. As the parent of two young children with asthma (not to mention three ER visits and one hospitalization under my belt), I know first-hand how terrifying an asthma flare-up can be. I also know no one's home should make them sick.
That's why I was so excited to begin partnering with the Community Asthma Prevention Program (CAPP) at Children's Hospital of Philadelphia.
CAPP provides free asthma education and care coordination for families of children in Philadelphia. And while asthma education is critically important, the team at CAPP recognized that in many cases, the real problem was the condition of the child's home. No amount of asthma education can eliminate mold or repair a leaking roof. To take action, CAPP began coordinating with other organizations to provide home repairs to low-income families with children who have asthma.
But sometimes CAPP wasn't able to provide those repairs to families who needed it because the parent's name wasn't on the deed. In these situations – known as tangled title – the person listed on the deed had died long ago, but the deed was never transferred to any of the heirs. Instead, one or more heirs and family members simply kept living in the house and paying the taxes. And while this may have worked well enough for a while, without their name on the deed an heir can't get money for home repairs (including from CAPP), can't negotiate with the mortgage company to avoid a foreclosure, and is at much greater risk of deed theft (a problem on the rise, particularly in gentrifying neighborhoods). In fact, tangled title is an extremely common problem in Philadelphia, with its traditionally high home-ownership rates and many families who inherit their homes. A study from 2007 estimated that there are more than 14,000 properties in Philadelphia for which the owner who is listed in the public records is in fact deceased.
For the past year, I have worked with CAPP to assist those families who are eligible for home repairs from CAPP, but who first need to resolve their home's tangled title. Through this partnership, we have already been able to help several families obtain clear title to their homes, and look forward to helping many more. Once the deed is in their name, these families are then able to receive urgent repairs to their homes and reduce or eliminate their child's asthma triggers.
As a mom of two kids with asthma and as a lawyer devoted to making sure every Philadelphian has a safe and healthy place to call home, I couldn't ask for anything more.