PLA Attorney Julia Simon-Mishel Receives National Award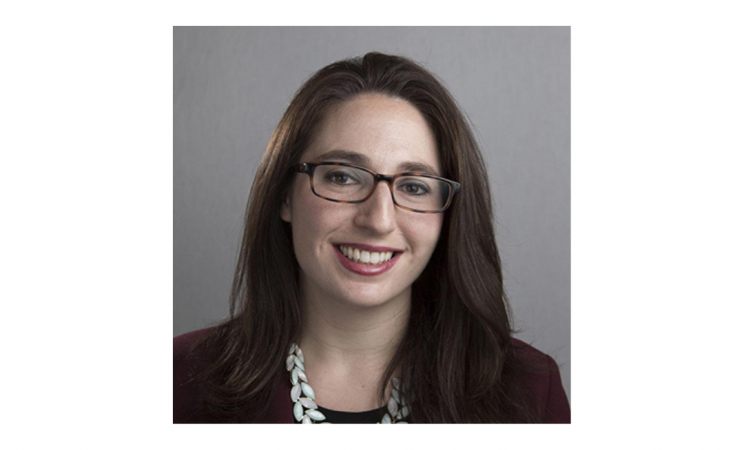 Julia Simon-Mishel, Supervising Attorney of the Unemployment Compensation Unit at PLA, is this year's recipient of the National Legal Aid and Defender Association (NLADA) New Leaders in Advocacy Award! The New Leaders in Advocacy Award is presented each year to one rising attorney who exhibits extraordinary leadership early in their career as civil legal aid or indigent defense advocate.
As many of you know, Julia has worked tirelessly during the pandemic to ensure access to benefits for workers across the state.  She has also been an advocacy leader on unemployment issues not only in Pennsylvania, but nationwide.  
Julia and the Unemployment Unit focus heavily on improving the law through court decisions, and have won over a dozen impactful cases over the last few years.  Notably, Julia has won two cases in the Pennsylvania Supreme Court: Harmon v. UCBR, a case that expanded the right to benefits for returning citizens; and Lowman v. UCBR, a groundbreaking case holding that an UberX driver was not "self-employed," and instead was employed by Uber, and was therefore entitled to unemployment benefits. 
Julia's research and advocacy focuses on how technology can improve access to benefits, and how to prevent harmful uses of automated decision making in benefit programs. She serves by appointment on Pennsylvania's Unemployment Compensation Benefit Modernization Advisory Committee and has testified by invitation before the Pennsylvania legislature many times on issues affecting her clients. She was also the co-principal investigator and author of the Robert Wood Johnson Foundation funded report "Centering Workers - How to Modernize Unemployment Insurance Technology."
During the COVID-19 pandemic, Julia has spearheaded community outreach and education about unemployment programs in Pennsylvania, working closely with social service organizations, community groups, legal services organizations, and local officials to help tens of thousands of workers access benefits. She is frequently cited in media outlets across the country, including the New York Times, Washington Post, Philadelphia Inquirer, NPR, Wall Street Journal, and Bloomberg News. Recently, Julia and PLA launched a statewide unemployment resource and self-help website, www.UCHelp.org.
Before joining PLA, Julia clerked for the Honorable Norma L. Shapiro of the Eastern District of Pennsylvania. Julia has been named one of the American Bar Association's "On the Rise: Top 40 Young Lawyers" and a Super Lawyers "Rising Star" in Pennsylvania. She graduated magna cum laude from the University of Pennsylvania Law School and Brandeis University.