PLA Receives Funding From Pennsylvania Commission on Crime and Delinquency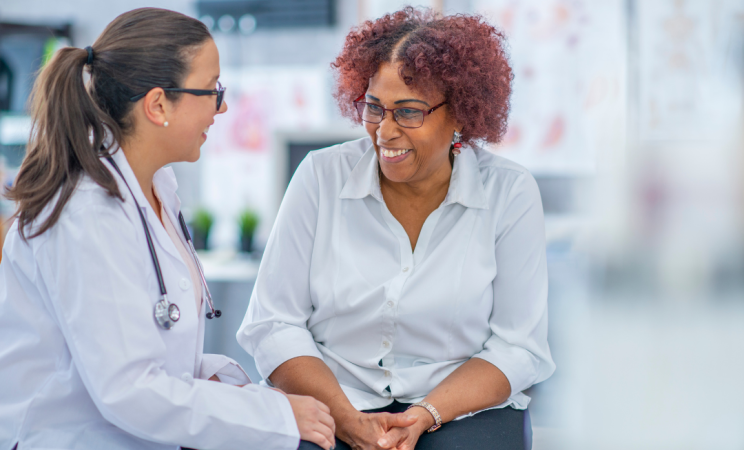 Philadelphia Legal Assistance (PLA) has been awarded $490,920 in funding from the Pennsylvania Commission on Crime and Delinquency (PCCD) to support its Medical Legal Community Partnership's (MLCP) work providing legal aid to patients recovering from opioid use disorder in medication-assisted treatment (MAT) programs. PLA will use this funding to increase the amount of support that we can provide to better serve justice-involved patients in recovery.
The MLCP, a collaborative effort between PLA and community-based health clinics and organizations, embeds legal advocates into thirteen health centers in Philadelphia to support medical care and help address socio-legal needs like medical insurance, housing stability, and income support.
The MLCP provides legal services to individuals in recovery from opioid use disorder at four MAT programs throughout the city. The MAT-MLCP addresses the legal issues that challenge patients' ability to have a successful recovery, helping individuals overcome barriers to accessing treatment in a safe and stable environment. Since 2019, the MAT-MLCP has improved the lives and outcomes for hundreds of people with OUD/stimulant use disorder and/or co-occurring disorders who have come into contact with the justice system.
The funding from PCCD will be used to expand the MLCP's services for individuals in MAT programs to better serve justice-involved Philadelphians in recovery. "This funding expands the current strategic partnership between medical providers who provide Medication Assisted Treatment and legal advocates to address the opioid epidemic in the City's most impacted neighborhoods," said PLA Executive Director, Anita Santos-Singh.
Senator Christine Tartaglione announced the awards of a total of $2,993,346 in grants from the PCCD to Philadelphia organizations:
"As we have seen far too often, we spend too much time dealing with the consequences of crime without addressing the root causes and its prevention," said Senator Tartaglione. "The funds the PCCD are releasing to Philadelphia-based organizations…will provide critical resources and support to organizations across our city working to find solutions to the systemic issues behind crime and create a safer and more peaceful Philadelphia for everyone."
According to the Centers for Disease Control, Pennsylvania has one of the highest overdose death rates in the country. The MAT-MLCP aims to help address this crisis by removing legal barriers to remaining in treatment and supporting individuals in their recovery.
"This grant will reduce barriers to access to justice for those patients in recovery from Opioid Use Disorder by embedding legal advocates within the local health centers to address the legal needs of those patients," said James Tiderington, Supervising Attorney for PLA's MLCP. "By resolving the legal needs of these patients, they will be able to focus on their recovery without the stress of ancillary legal issues. The award of this grant will result in providing stability and self-empowerment to many individuals who are struggling and vulnerable."
For more information about Philadelphia Legal Assistance and the Medical Legal Community Partnership, visit philalegal.org.