Happy Mother's Day! How Can Legal Aid Support Families?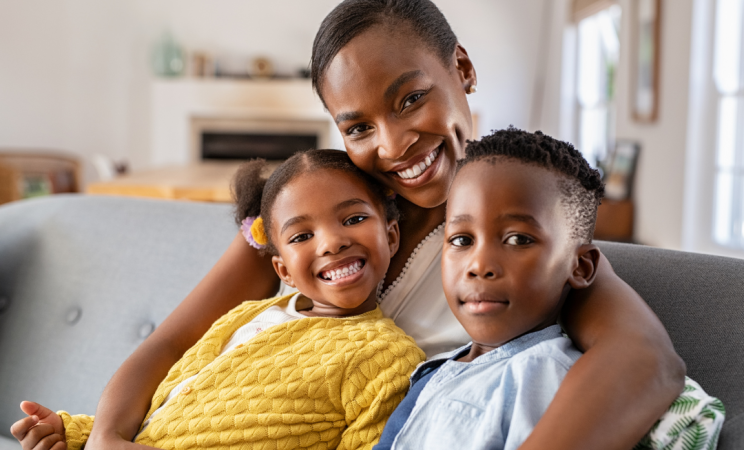 As Mother's Day approaches, it's a time to reflect on the invaluable role that mothers play in our lives and communities. However, for many mothers in Philadelphia, life can be a struggle, particularly when it comes to accessing legal assistance.
For mothers who are struggling to make ends meet, legal problems can be an additional burden. Whether it's dealing with issues related to housing, employment, or family law, navigating the legal system can be daunting, especially for those who cannot afford to pay for legal assistance. Organizations like Philadelphia Legal Assistance provide crucial support to mothers in need, offering free legal services that can make all the difference in ensuring their safety, well-being, and financial security.
One client who can attest to the impact of PLA's work is Sheena, a mother who turned to the organization for help with her tax and financial issues. With the assistance of PLA's Taxpayer Support Attorney, Omeed Firouzi, Sheena was able to obtain hardship refunds from the IRS two years in a row. These refunds, totaling over $9,000, helped Sheena to pay off a car repossession bill and avoid a shut-off from PGW.
Without the help of PLA, Sheena's refunds would have gone towards paying off past IRS debt instead of helping her and her family in their time of need. Thanks to the dedication and care of Omeed, Sheena was able to access the funds she needed to provide for herself and children.
Reflecting on her experience with PLA, Sheena expressed deep gratitude for the organization and Omeed's tireless efforts on her behalf. She wrote, "My family and I are very grateful (to PLA)...mostly we are grateful for Mr. Omeed and his hard work, prescience, and dedication for helping us. He was always available and went over and beyond to help me with my situation with the IRS. He is a great lawyer and an overall good person. I can't thank him enough for what he has done for me and my children. I wish you all the blessings in life Mr. Omeed and thanks for caring. It's not just a job to you, you show up and improve the lives of others."
Sheena's story is just one example of the many mothers facing financial difficulties who benefit from PLA's services. Whether it's providing legal assistance for family law issues, educating mothers about their legal rights, or helping with tax and other financial challenges, PLA is making a tangible difference in the lives of mothers and families throughout Philadelphia.
This Mother's Day, let's remember the invaluable contributions that mothers make to our lives and communities. PLA is committed to helping to build a brighter, more just future for mothers throughout Philadelphia.