Housing Advocates Participate in Town Hall with Rep Isaacson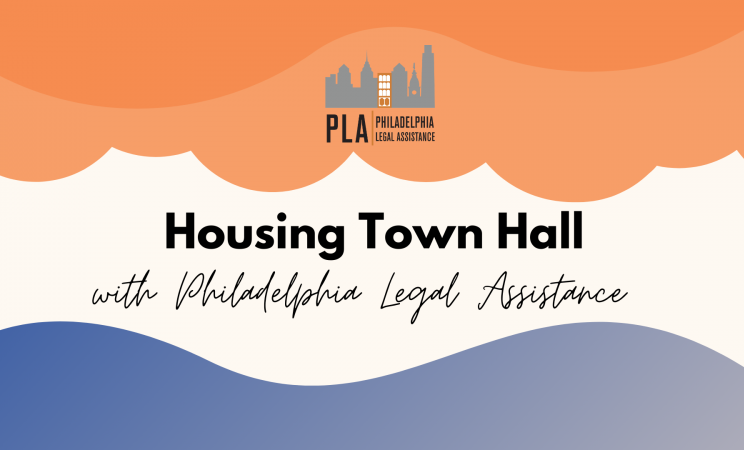 On March 18, 2021, the Housing Unit at Philadelphia Legal Assistance co-hosted a townhall with Representative Mary Louise Isaacson.
The topics were as follows:
The Save Your Home Philly Hotline
How to Get Help with Your Mortgage
Landlord Tenant Matters (CLS)
Eviction Diversion Program
If you missed the Town Hall, you can find the recording shared on our Facebook page at facebook.com/philalegal. You can also view a printable version of the information provided here.
Where to Go for Help
For help with home mortgages, sheriff sales, tangled titles, or evictions: call PLA's Save Your Home Philly Hotline at 215-334-HOME (4663) between 9:00 a.m. and 5:00 p.m., Monday through Friday.
Call Community Legal Services at 215-981-3700 if you have Private Landlord Tenant Issues like:
Your home is in disrepair,
You are facing illegal lockout
Your landlord is unlawfully cutting off your utilities
You have a complaint before the Philadelphia Fair Housing Commission
Call Philadelphia Legal Assistance's General Intake Hotline at 215-981-380 Monday through Thursday from 9:30am to 12:00pm for:
Help with Unemployment Compensation
Tax Issues
Any other issue
To find the resources shared during the Town Hall, please see below: