Serving Those Who Served: Ken's Story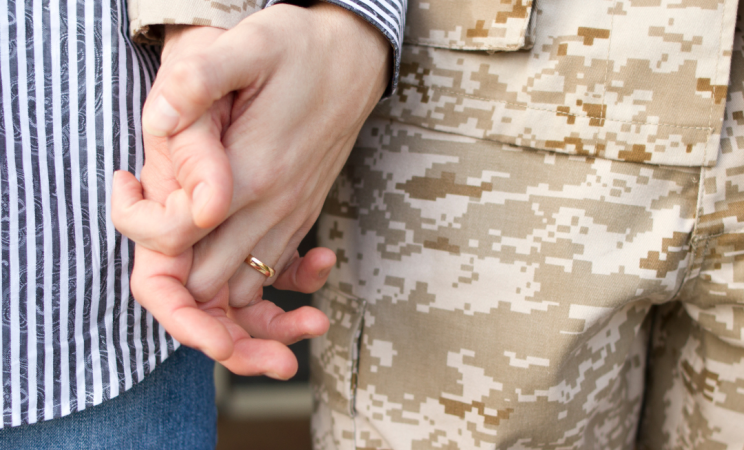 According to the Department of Defense, about 1,300 military service members, spouses and children transition into civilian communities each day. At Philadelphia Legal Assistance, we know that this transition is not easy and that struggles adjusting to civilian life can lead to larger problems such as joblessness, homelessness and untreated mental health conditions.
This was the case for PLA client Ken. A veteran who recently finished his time serving in the military, Ken was having difficulty adjusting to civilian life: balancing a budget, managing his finances, and building community. The social isolation and financial hardship resulting from the COVID-19 pandemic worsened the situation, and a reduction in work hours limited Ken's ability to make rental payments.
Luckily, Ken was entered into the Eviction Diversion Program with the hopes of reaching an agreement with his landlord outside of court. That's how Ken met Save Your Home Philly hotline paralegal, Katie. During a standard call about the Eviction Diversion process, Ken told Katie about the issues he was struggling with. Katie and Ken then worked together to find the local resources that would help get Ken's needs met.
First, Katie connected Ken with a housing counselor who assisted him with applying for Emergency Rental Assistance. Ken's application was successful, and the funds awarded to him were used to cover his back rent and the late fees he owed his landlord. Now, Ken does not have to worry about losing his home and can remain stable while his employment picks back up.
Then, Katie and Ken worked together to contact the Veteran's Multi-Service Center (VMC) so that Ken could find personalized assistance for his financial challenges. This connection not only provided Ken with necessary resources, but it also provided a supportive community to assist him throughout his transition into civilian life and support him through any challenges that may present in the future.
Ken served his country, and now Philadelphia Legal Assistance is proud to serve him to ensure that his home and income are secure. Our dedicated paralegals like Katie make that support possible.

If you or someone you care about has experienced a difficult transition from military to civilian life, you're not alone. Legal services are available to support this adjustment. For information about our intake and eligibility, visit: https://philalegal.org/get-legal-help/hotlines.