Walls for Justice Celebrates PLA'S 25th Anniversary With a Mural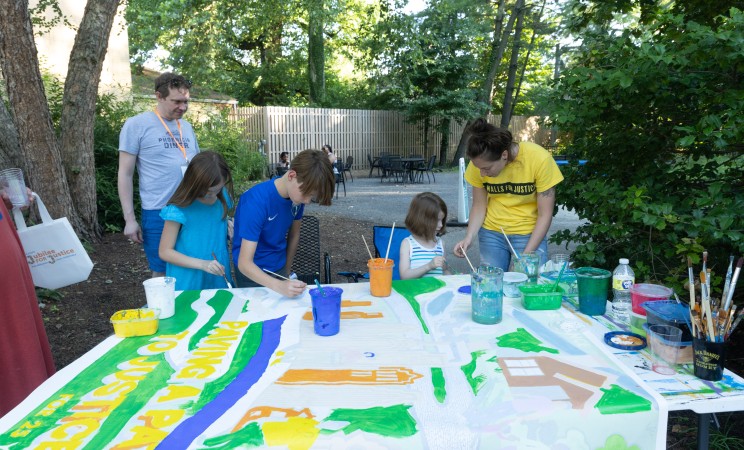 Walls for Justice began painting unifying social justice messages on plywood boards that covered up the storefront windows, during the civil unrest and nationwide protests of 2020. Passersby wanted to help paint. Stores asked for messages of support for the community. Media shared our messages. Instead of anger and despair, our words, our art, became a symbol of hope.
Today businesses continue to support social change. Artists want to utilize their talent. Marginalized people want to feel empowered. Walls for Justice continues to be a catalyst bringing all three together. They work in public spaces, schools, and museums, and partner with businesses to hire local artists to push the future forward by creating positive change through art.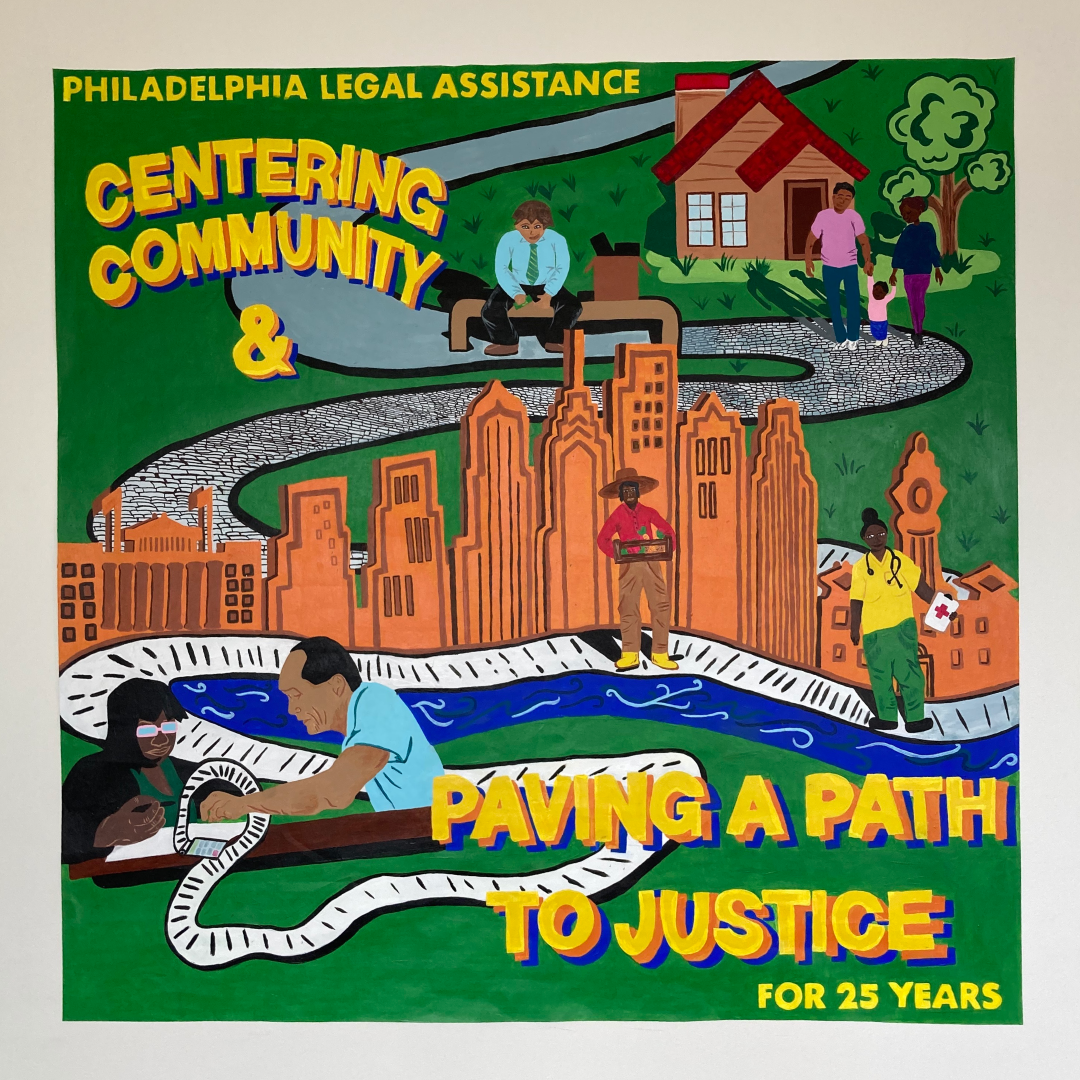 In celebration of PLA's 25th anniversary, Walls for Justice created a mural that highlights PLA's mission and clients and invited guests at our Jubilee for Justice to participate in painting the mural. We are thrilled to have this piece hanging in PLA's office to remind us of how far we have come in 25 years!